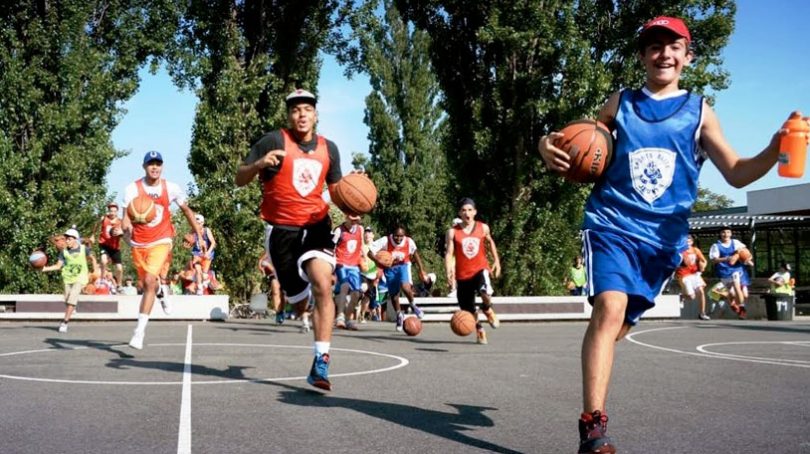 Basketball and languages
The "Basketball and Languages" summer course welcomes young people from 10 to 17 years old. Language courses are provided in the morning by CAVILAM – Alliance française. The afternoon is devoted to basketball on a campus with indoor and outdoor basketball courts. Our camps welcomed stars like: Emilie Gomis, several times medalist with French national team; the Neverblinks introduce young people to a unique practice, the Stunball, among many others.
Specific workshops: perfecting passes, shots, dribbles, supports, screen, markings, feints …
Basketball tournament: one-on-one, 3-on-3 game, daily games and NBA and NCAA tournaments, individual and weekend All-Star matches against the Sports Elite Jeunes' coaches!
Teamwork on collective play. Every day, work on a different theme:offense, defense …
Basketball practices or individual shooting upon request.
Our prices
Start the adventure of French in a few clicks
Prices valid until 2018 december 31st
Per week
Full board on student residence
790€
Course materials
Activities and sport
Accommodation
Per week
Option without accommodation
540€
Course materials
Activities and sport
–
*Enrollment fees : 55€