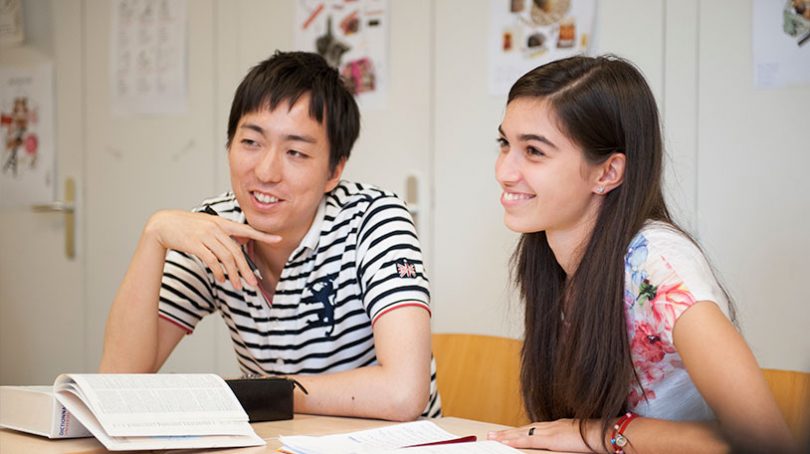 DELF B1 Preparation
The "DELF B1 Preparation" course offers intensive training in the various tests of the exam with methodology, oral and written tests, exam simulations, tips and tricks. This preparation is complemented by intensive French courses in the morning that will allow you to acquire the general notions essential to the mastery of the French language and to the success of this examination.
Our prices
Start the adventure of French in a few clicks
Prices valid until 2019 december 31st
---
This program
4 weeks
1 248€
Course materials
DELF B1 preparation
Access to the Media Library
Internship Certificate
Sign Up
Optional
DELF B1 Exam
125€
Listening comprehension
Oral expression
Reading comprehension
Writing
Learn more >
* For the February session which lasts 5 weeks, the price is 1480 euros.
Registration fee : 75€ (valid for 1 year)