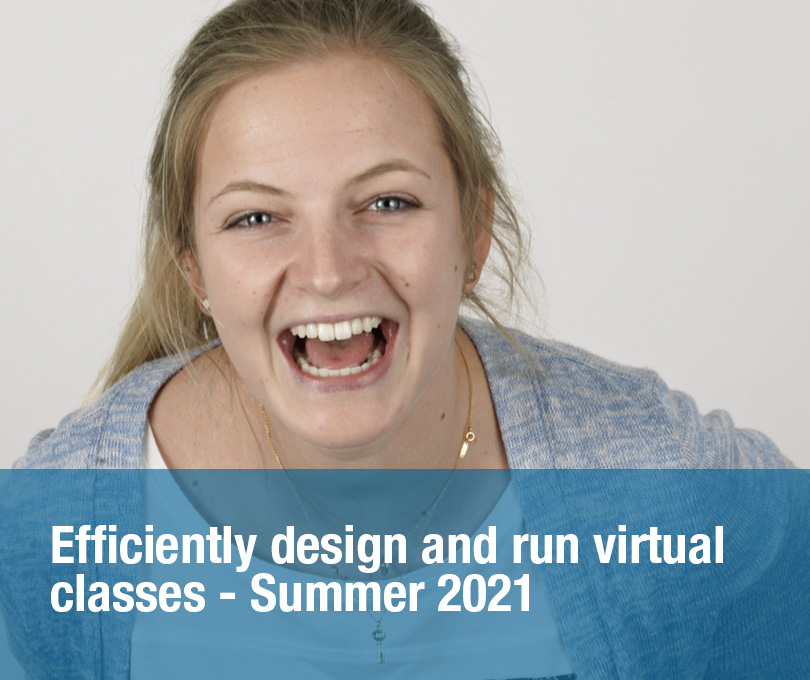 Efficiently design and run virtual classes –
SUMMER 2021
With the latest technical developments in the field of learning / teaching, it is now essential to know how to use digital tools to animate your class for both individual classes or group lessons.
This distance learning module offers a look back to the fundamentals of pedagogy adapted to the virtual classroom. On the basis of five sessions of 1.5 hours each, you will learn how to prepare your lessons in an exclusively digital mode, to use the animation supports and to anticipate the challenges of the virtual classroom on a daily basis. You will know how to manage interactions in the virtual classroom and learn how to run synchronous / asynchronous management… while managing the unexpected!
100% practical and simple, this module will allow you to alternate experimentation and development of your strategy for integrating these new models in the classroom. This training for teachers will help you to complete, clarify and develop the tools and ideas introduced in our Virtual Classroom Animation Kit available for free download and with our educational files tested in a virtual classroom context to support you throughout your education actions online.
This training integrates the knowledge of effective additional tools to facilitate the course: creation of exercises, resources, range of out-of-class activities. Part of the time is devoted to the exchange of ideas and experience with other colleagues so as not to feel or remain isolated in front of these new challenges.
Our prices
Start the adventure of French in just a few clicks
Prices valid until 31/12/2021
1 week
€125
Course material
Class activity guide
Certificate of follow-up
Enroll