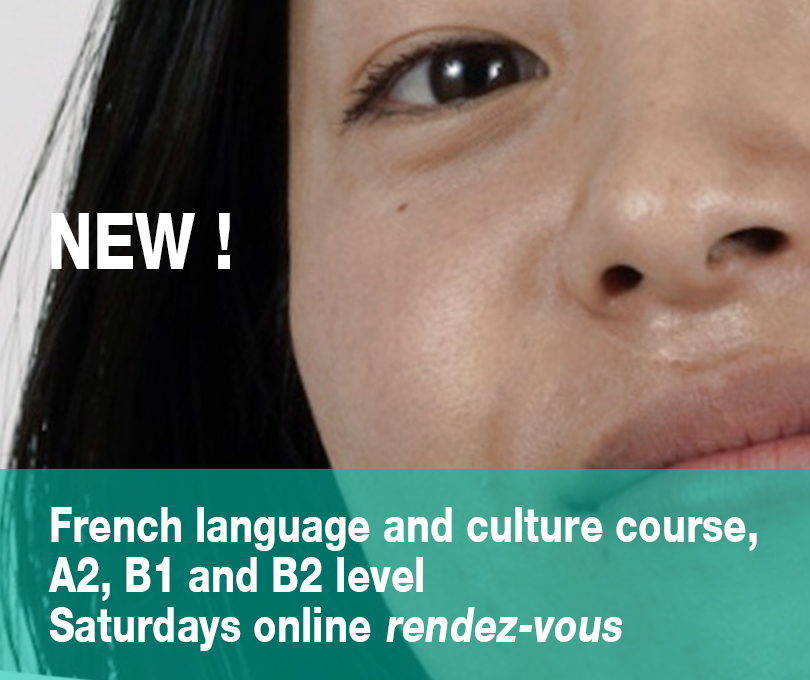 French language and culture course, A2, B1 and B2 level
Saturdays online rendez-vous
Choose your level, improve your French and develop your cultural knowledge about France !
You work all week long and have little time to spend on your learning of French…
Whether you are planning a trip to France, planning higher education in Paris, Lyon or Marseille, planning to marry a French man or woman, or dreaming of reading the complete works of Victor Hugo… this online course will meet your needs !
Our expert teachers at CAVILAM – Alliance Française will help you progress in all skills, oral and written in a friendly and motivating atmosphere.
Every Saturday, your teacher, who lives in the heart of France, will be at your side for 3 hours of immersion in the French language and culture.
Start your French adventure by enrolling in this program today.
Connect to France !
Price
Start the adventure of French in a few clicks
Prices valid until December 31, 2021.
Session 4 weeks
208€
3 hours class/week
Course material
Certificate
SIGN UP