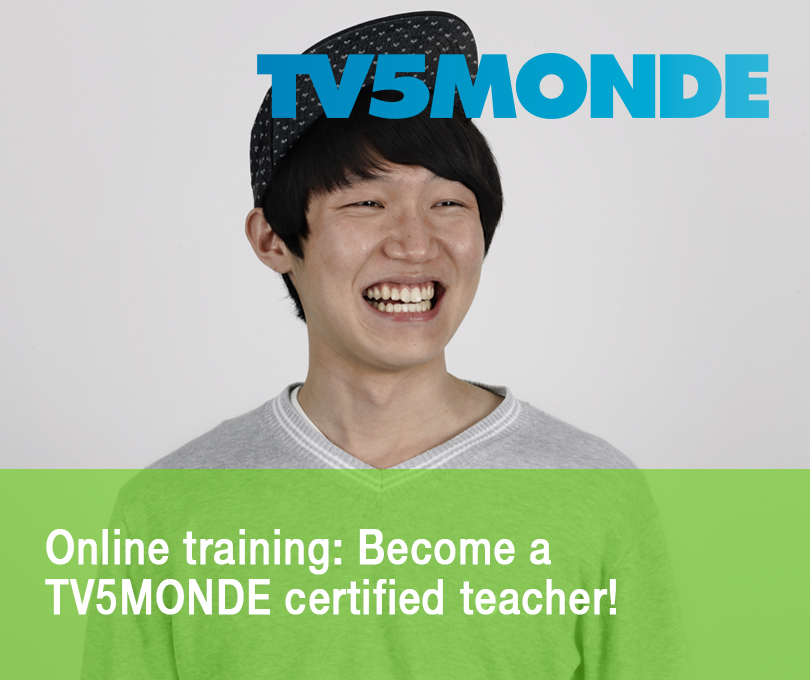 Online training: Become a TV5MONDE certified teacher!
The current situation encourages to use the audio-visual teaching tools within the framework of the virtual classes. With the explosion in demand for online courses, there are many supports but require a suitable methodology for the integration of audiovisual documents in the FLE class.
Become a certified teacher thanks to the trainers of CAVILAM – Alliance Française and TV5MONDE and introduce your colleagues and establishments of your sector to the "Learn and teach with TV5MONDE" approach.
From the TV5MONDE support documents particularly suitable for teaching, you will have the possibility of taking charge of the two educational TV5MONDE sites at the service of teachers.
On the basis of 15 hours spread over five days in synchronous and asynchronous mode, this training offers to show you how to integrate the various supports (from A1 to B2) of the educational offer of TV5MONDE. In synchronism, you will alternate theoretical contributions and practical handling, will reflect on the integration of the audiovisual document in the language class and learn to define the strategies necessary to improve oral skills.
The asynchronous moments will allow you to deepen the concepts covered in training and to adapt the proposals to your needs.
Quickly, you will be able to use classroom resources and present the educational offer to your colleagues.
Take advantage of the experience of the trainers of CAVILAM – Alliance Française, historic partner of TV5MONDE in the development and dissemination of activities for learning and teaching French as a Foreign Language. The resources used in this training enrich and relay the methodology of our free virtual classroom animation kit as well as our educational exercises tested in virtual classes and ready to download.
Our prices
Start the adventure of French in a few clicks
One week
200€
Course material
Class activity guide
Certificate of follow-up
Sign up now