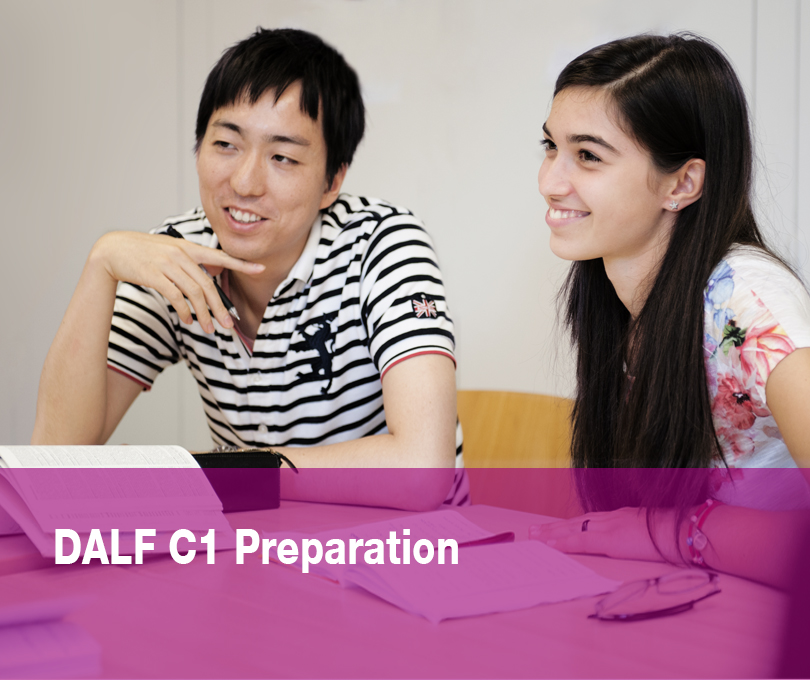 DALF C1 preparation
The "DALF C1 Preparation" course offers intensive training for the different parts of the exam with methodological, oral and written exam training, exam simulations, tips and tricks. This preparation is completed by intensive French courses in the morning that will allow you to acquire the general notions essential to the mastery of the French language and the successful completion of this exam.
Schedule for the DALF C1 preparation workshops 2023
BEGINNING
OF WORKSHOP
END
OF WORKSHOP
NUMBER
OF WEEKS
DATES
OF EXAMINATIONS
February 20, 2023
March 24, 2023
5 weeks
From 20th to 24th March 2023
June 26, 2023
July 21, 2023
4 weeks
From 17th to 21st July 2023
July 24, 2023
August 25, 2023
5 weeks
From 21st to 25th August 2023
September 18, 2023
October 13, 2023
4 weeks
From 9th to 13th October 2023
Our prices
Start the French adventure in a few clicks
Prices valid until December 31, 2023.
Price per week
344€*
Course material
Preparation for the DALF
Access to the media library
Internship certificate
Enroll
DALF C1 exam
175€
Listening comprehension
Oral expression
Reading comprehension
Written expression
Learn more >
*Registration fee : 85€ (valid for 1 year)