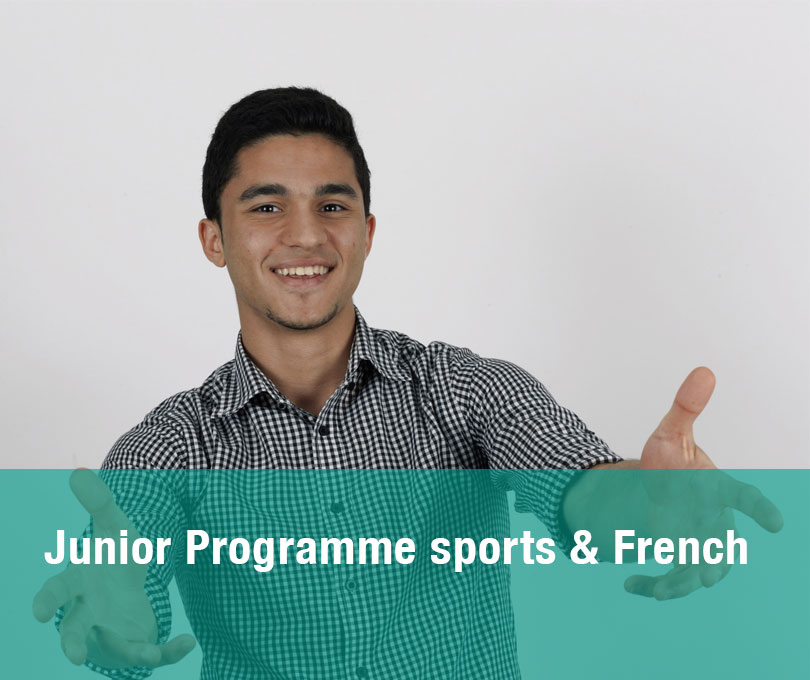 Junior Programme sports & French
An opportunity for younger learners between the ages of 12 and 16 to make the most of their summer with a fun approach to learning French and the chance to try out different sports!
Multi-sport activities
Tennis
Golf
Canoë-kayak
VTT
Accrobranche
and many more !
Discover the region
Vulcania (theme park)
Le Pal (leisure park)
The Volcanoes of Auvergne
Visit of Clermont-Ferrand
Entertainment
Theme Parties
End of session party
Award ceremony
Other surprises…
• Parental authorization
• Liability insurance attestation
• A sworn statement from the parents confirming that their child is in good health and can practice sport
activity
• Photocopy of passport or identity card
Our prices
Start the adventure of French in just a few clicks
Prices valid until 2024 December 31st.
2 weeks
Full board
Host family
1 945€*
Course materials
Activities and sports
Accommodation
3 meals + snack
Sign up
3 weeks
Full board
Host family
2907€*
Course materials
Activities and sports
Accommodation
3 meals + snack
Sign up
4 weeks
Full board
Host family
3897€*
Course materials
Activities and sports
Accommodation
1 meals + snack
–
Sign up
2 weeks
Half board without accommodation
1323€*
Course materials
Activities and sports
3 meals + snack
Sign up
3 weeks
Half board without accommodation
1987€*
Course materials
Activities and sports
3 meals + snack
Sign up
4 weeks
Half board without accommodation
2650€*
Course materials
Activities and sports
1 meals + snack
Sign up
*Registration fee: 95€ (valid for 1 year)