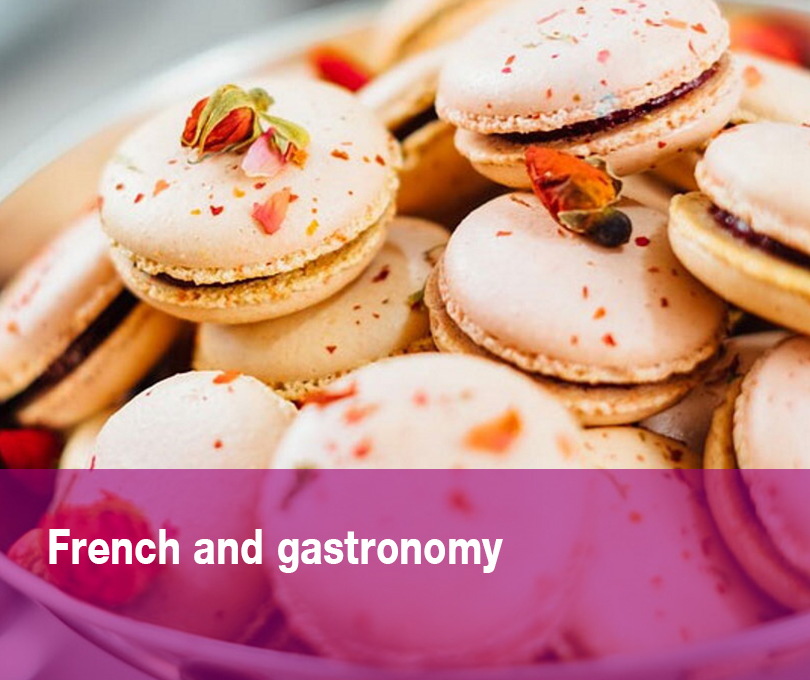 French and gastronomy
With our "French and gastronomy" course, profit from your stay to learn French in France while taking french cooking classes with a chef. One of the best ways to combine French courses with an immersive culinary experience in the heart of France.
Course description
---
In this French and gastronomy course, the intensive french language course is combined with six hours of french cooking classes during which you get to discover the world renowned French gastronomy.
In the mornings you will follow our intensive french language course. This French Immersion program focuses in acquiring the 4 mains skills for speaking, writing, listening and reading French as established by the CEFR (Common European Framework of Reference for Languages). This course is designed to ensure a systematic improvement in all aspects of written and oral French. In this program you will learn grammar, tenses, acquire and/or enrich your vocabulary. All this in complete immersion in our magnificent city, Vichy.
---
Our prices
Start the adventure of French in a few clicks
The prices below are valid until December 31st 2021
This program
568€
Course materials
Cooking classes
Excursion
Internship Certificate
Reception at Vichy's train station
Registration
Registration fee: 80 € (valid for 1 year)